A Quality Hardwood Flooring Contractor Serving Seattle since 2006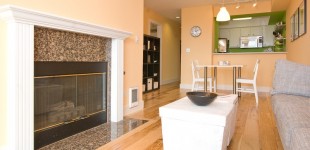 About Us
River Bend Custom Hardwoods aims to help homeowners, property managers, and facilities managers all over the greater Seattle area find the perfect hardwood flooring solution for their space. Owned and operated by Ben Wolfram, River Bend has been in business since 2006 and has installed and refinished floors in homes, apartment buildings, restaurants, high-rise offices and hotels.
Trustworthy team, Unparalleled Service
Ben understands that homeowners need a service provider they can trust and rely upon to deliver a high-quality, lasting flooring solution that fits their needs and budget. Ben has worked in all kinds of environments and he hand-picks his team to ensure they uphold his high standards.
Quality Care for your Home
While the team at River Bend Custom Hardwoods work to bring you exceptional quality, it is the level of personal service that makes them the leading choice for your flooring project. While many companies cut corners on materials and processes, River Bend prides themselves on sharing all aspects of the project and the reasons behind decisions. Ben and his team treat your home like it was their own home, and in the case of dusting and cleaning, even BETTER than their own.

Request a quote